test
ghguer g erg erg erg
erfgerg er
Driving Simulation Research Group (DSRG)
Research driving simulators design and development
Drivers behavior assessments research
Students involvement

- Students project "Virtual reality and GIS for transporation"
- Students' laboratory of Computer graphics and simulation

The Joint Laboratory of System Reliability (LSS) has been working on the research in the field of HMI and drivers' behavior for several years. Several studies dealing with the human operator's vigilance and/or attention decrease have been done in our laboratory. Beside those general tasks concerning the HMI we are focused on the tasks of the interaction between human drivers and motor vehicles (car drivers, rail engine drivers and so on).
Two 'light' (i.e. composed of car cockpit only) and two 'compact' (i.e. created from full car body) driving simulators are involved in the work of the laboratory. One light and one full simulator are under construction now and should be finished in the middle of the year 2006. Those simulators of new generation comprise an advanced technology which involve for example full around projection (compact simulator) or moving platform (light simulator).


Driving simulation research group under LSS FD EVUT (Czech Technical University) has been working in the research tasks for many years in several areas:

Design and construction of driving simulators equipment for driver's behavior examination including complete creation of VR environment for it.
Driver's behavior research. Research on the field of driver's behavior clasification and development of equipment for such work.
Creating of road sceneries for VR, especially for driving simulators. Also automation of scene creating is developed here and used for new scene formation.
Development of experiments for driver's behavior classification studies.
Impact of HMI to the driving process. We make research of impact of HMI devices (like controls of radio, air-conditioning or navigation system) to the process of driving.
Driver's behavior classification in critical situation (road tunnels, extreme fatigue etc.). Our goal in this area is to find specific classifiers for driver's drowsiness rating. Those methods are mainly based on a complex of biological (mainly EEG) and technical measured data.
Interconnection to GIS systems for scene creation based on real geographic data. We form our VR scenes form real data to maximize the impression of reality in the driving simulators.
Several different types of measurements can be done on our driver simulation equipment. We can measure both technical and human related data, as you can see on fig.1. There is a complete device for EEG and ECG measurements, we can also take down parameters of driving like actual speed and driving trajectory. All data can be later mined or correlated according to particular measurement needs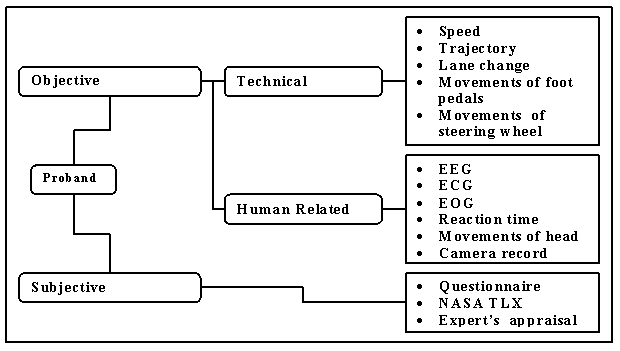 Fig. 1: Hierarchical structure of measurements
On the picture fig.2 there is a photo of latest generation of steady based compact simulator with all around projection. The view shows the front part of a 210 DEG cylindrical projection screen.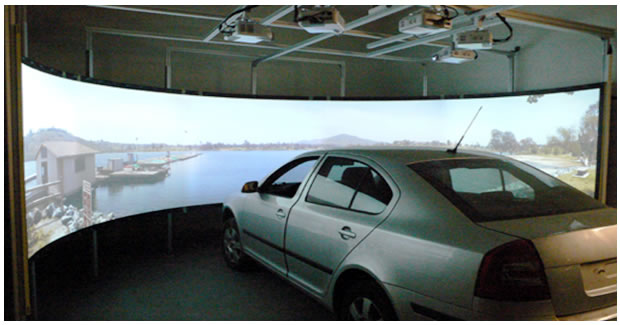 Fig. 2: Compact simulator of new generation, equipped with a large 180° projecting screen.